P.O. Box 1407 - Elkhart, IN 46515 - USA
PHONE: (574) 264-4409
FAX: (574) 262-8799
E-Mail: sales@bendersweb.com

Supporting industry for more than a half Century.
---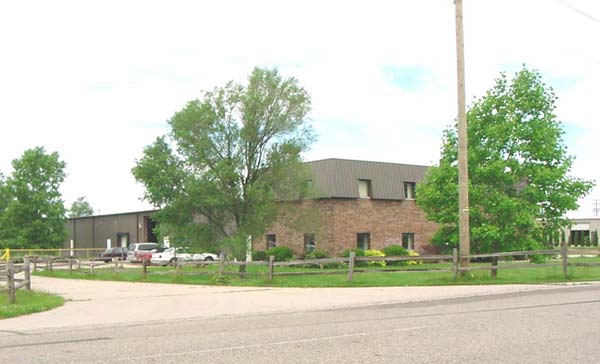 Realizing the manufacturer's needs, Anthony J. Bender founded the company over fifty years ago in 1947. Today the company is located in the northwest industrial area of Elkhart, Indiana less than five minutes from the Indiana toll road and within sight of the Elkhart Municipal Airport.
This central location in the heart of the Midwest is also centrally located for the major mid west manufacturers from Detroit, Toledo, Indianapolis, and Chicago.
Bender's serves O.E.M. companies throughout the United States and overseas. Along with one of its sister companies, Bender's has been doing business overseas for many years.
The philosophy at Bender's has not changed over the last 50 years. Unlike many new upstarts, Bender's whole effort is focused on giving our customer the finest products available and the service backing up our products.
We have expertise in helping to engineer the best ways of fastening different substrates whether they are to be adhered with adhesives or blind mechanical fasteners. We pride ourselves in always being on the leading edge of technology. Our customers know that they are ahead of their competition by having the finest and newest products to serve them and that they are not saddled with a supplier that is not willing or is unable to keep their operation up to date.
Should your operation require a custom blended chemical, we can supply it if the quantities are sufficient. And we work very closely with the blind fastener manufacturers allowing us to help engineer new fasteners if the quantities are sufficient.
Call or E-Mail us today (sales@bendersweb.com) for more information.
Consulting
We offer consulting services for adhesive and blind fastener applications. Should you require our services, please contact us.
Tool Repair
We repair all of the current and some obsolete tooling (blind fastener) that we sell. We also have large inventories of parts for these tools.
Tool Rental
We rent most styles and models of the tools that we sell. If you have a temporary need, just contact us.

Tool Parts
We maintain large inventories of parts for the blind fastener tooling that we sell. For the most common tooling we offer same day shipping.